Course 2020
FACULTY 2020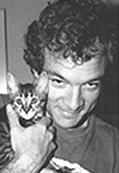 John Ewer, U. Valparaiso, Chile. His laboratory uses molecular and genetic approaches to study the regulation of behavior and physiology by neuropeptides using the fruit fly, Drosophila melanogaster. Insect growth and development occurs through multiple stages. At the end of each stage insects molt to produce a new cuticle for the next stage. During this process, the new cuticle develops beneath the old one, while much of the old cuticle is resorbed. The final, vital, step of this developmental process is ecdysis, the shedding of the remaining old cuticle. This behavior is of biological interest because its smooth execution is critical to the insect's survival, and failures at ecdysis are rapidly and invariably fatal.
He got his Ph.D. from Brandeis University and worked at Cornell University. He moved to Universidad de Valparaiso, Chile in 2006, to be part of the Centro de Neurociencia de Valparaíso and the Centro Milenio Genómica de la Célula.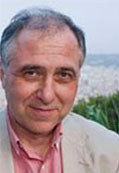 Alfonso Martinez-Arias is Professor of Developmental Mechanics in the Department of Genetics, University of Cambridge, with interest and expertise on the role that interactions between signaling and transcription factor networks play in cell fate decisions. He has a long term interest and expertise in how signalling and transcriptional networks interact during cell fate decisions. Recently he has pursued this in the context of a Systems Biology approach using mouse Embryonic Stem Cells (mESCs) and has pioneered the use of these cells as a model for developmental systems biology. In 2012 he was awarded the Waddington Medal of the BSDB in recognition of his sustained and significant and contributions to developmental biology. He has been driver of quantitative approaches to developmental biology in the UK.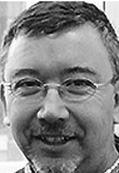 Roberto Mayor, University College London, UK. The primary aim of his research group is to elucidate the mechanism that underlies the development of the Neural Crest. He would like to know how Neural Crest cells acquire their identity within the ectoderm and how their migration and differentiation is controlled. He study neural crest development in zebrafish and frog ( Xenopus laevis) embryos as these two animal models offer several complementary advantages.
He is a Professor of Developmental and Cellular Neurobiology at University College London. He was named International Scholar of the Howard Hughes Medical Institute. He is a member of the editorial board of Development, Developmental Biology, Mechanisms of Development and Developmental Dynamics and Associate Editor of the International Journal of Developmental Biology and BMP Developmental Biology. He was founder and president of the Latin American Society of Developmental Biology (LASDB).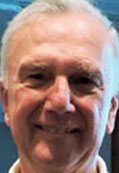 David R. McClay is Arthur S. Pearse Professor of Biology in Trinity College of Arts and Sciences Duke University, Durham, NC. McClay earned his Bachelor's degree in zoology at Penn State University in 1963 and his Master's degree in zoology at the University of Vermont in 1965. McClay graduated from University of North Carolina, Chapel Hill in 1971 and headed to the University of Chicago to do a postdoc with Aron A. Moscona. There, he began working on cell adhesion in chick and mouse embryos and later he moved to Duke University to become a faculty member in the Department of Zoology. He works on sea urchin development. He received the 2016 Society for Developmental Biology Lifetime Achievement Award for his outstanding and sustained research and mentoring contributions to the field of developmental biology.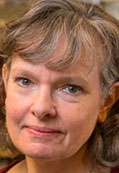 Cecilia Moens is a Member in the Division of Basic Science at the Fred Hutchinson Cancer Research Center. She received her B.Sc. in Biology from York University (Toronto, Canada) in 1987 and her Ph.D. in Medical and Molecular Genetics from the University of Toronto in 1993. She did her post-doctoral training with Charles Kimmel in the Institute of Neuroscience at the University of Oregon and joined the faculty at the Fred Hutchinson Cancer Research Center in 1998. The Moens lab studies the early development of the vertebrate brain, using the transparent zebrafish embryo as an in vivo model system for neuroepithelial morphogenesis, neuron migration and synapse formation.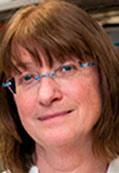 Sally A. Moody, PhD is Professor and Chair of Anatomy and Regenerative Biology. She received her bachelor's degree from Goucher College. She conducted her MS research in neuroscience under the tutelage of Richard Meszler, PhD, at the University Of Maryland School Of Dentistry. She earned her PhD in neuroscience from the University of Florida and served a postdoctoral fellowship at the University of Utah until 1983. She then went to the University of Virginia and served on the faculty of the Anatomy and Cell Biology Department, the Department of Neuroscience, and the Developmental Biology program. In 1994, Dr. Moody joined George Washington University as a full professor in the Department of Anatomy and Regenerative Biology. Dr. Moody's lab works on issues specific to the development of the nervous system including the cranial sensory structures. Dr. Moody served on several scientific advisory boards, and currently holds positions as the editor-in-chief of genesis, The Journal of Genetics and Development, editor of Principles of Developmental Genetics, and co-editor of the Evolutionary Cell Biology book series.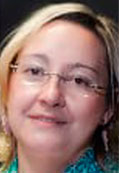 Angela Nieto is full Professor and Head of the Developmental Neurobiology Unit at Instituto de Neurociencias (CSIC-UMH) in Alicante, Spain. She obtained her PhD in 1987 (Universidad Autónoma, Madrid). After a postodoctoral stay at the Institute for Biomedical research in Madrid where she studied programmed cell death in lymphocytes, she moved to the National Institute for Medical Research in London where she worked with David Wilkinson and isolated a number of genes involved in the morphogenesis of the nervous system. In 1993, she obtained a position of Staff Scientist at the Cajal Institute (CSIC) in Madrid. From then on, she has led a research group interested in cell movements and adhesion in the early vertebrate embryo. Main contribution: the concept of reactivation of developmental programs in adult pathologies including cancer, fibrosis and defects in bone development and mineralization. Elected member of EMBO (2000) and of Academia Europaea (2009). She currently is the President of the International Society for Developmental Biology, member of the Board of Directors of the International Society of Differentiation and Spanish delegate and Vice-chair at the European Conference and European Laboratory of Molecular Biology (EMBC and EMBL, respectively).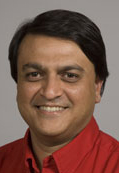 Nipan Patel, is Professor of Integrative Biology and Molecular Cell Biology at the University of California, Berkeley. He received his A.B. degree in biology from Princeton University and his Ph.D. degree in biology from Stanford University.
Before moving to Berkeley, he was a staff associate in the Department of Embryology at the Carnegie Institution and a professor at the University of Chicago. He was named a fellow of the American Association for the Advancement of Science and he is a Howard Hughes Medical Institute Investigator.
His research program centers on the study of the evolution of development mechanisms with a focus on the genes that regulate segmentation and regionalization of the body plan.
He is particularly interested in understanding how certain steps in patterns formation that require protein diffusion in Drosophila are accomplished in those insects and crustaceans in which cellularization of the growing embryos would seem to preclude formation of gradients by diffusion.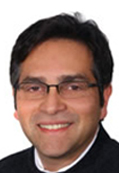 Alejandro Sánchez-Alvarado, Stower Institute for Medical Research, USA. He has established a powerful new model system to study the molecular mechanics of regeneration, using the freshwater flatworm Schmidtea mediterranea. Sánchez Alvarado's lab has developed the molecular tools needed to reveal how regeneration works in this flatworm.
From Venezuela he arrived at Vanderbilt University, where he succeeded as an undergraduate. He has worked at Carnegie Institution of Washington, Dept. of Embryology and at the Stower Institute for Medical Research, USA. He has recently moved to the Stower Institute for Medical Research, where he is currently an Investigator of the Howard Hughes Medical Institute.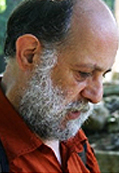 Claudio Stern, University College London, the research in his laboratory focuses on the processes that establish cell diversity and pattern in the early embryo. He is interested in the questions: how do cells in the embryo know what fates to adopt, at the right positions and at the right time? What mechanisms ensure that the correct proportions of cells are allocated to different organs? He received his BSc in Biological Sciences and a PhD in Developmental Biology from the University of Sussex.
He worked at University of Oxford for almost 10 years and then he was appointed Chair of the Department of Genetics and Development at Columbia University in New York, returning to the UK in 2001 to become the Head of the Department of Anatomy and Developmental Biology at University College London. He is a member of EMBO and Fellow of the Academy of Medical Sciences and Royal Society. He was awarded the Waddington Medal by the British Society for Developmental Biology.

Andrea Streit, is Professor of Developmental Neurobiology at King's College London, UK. She studied biology at the University of Cologne, Germany. She obtained her PhD in neurobiology from the University of Heidelberg, Germany. As a postdoctoral fellow she worked at the University of Turku and at the University of Oxford. Then she moved to Columbia University, USA, first as a postdoctoral fellow and then as an associate research scientist. In 2000, she joined the Department of Craniofacial Development at King's College London.
Her research focuses on the molecular mechanisms that control cell fate decisions in the nervous system investigating signalling, gene regulation and function. She has contributed to the discovery of the signals and earliest events that mediate neural induction. More recently, her group concentrates on the transcriptional networks and signals that control how progenitors for the cranial sensory nervous system are specified in vivo and how they differentiation into components of the ear, eye and olfactory epithelium.